Balatonfüred has long been one of the major tourist resorts on Lake Balaton in Hungary. The great time of Balatonfüred was in the 19th century. At that time the place at Lake Balaton with its mild climate was known as a holiday resort for rich people all over Europe. In the 20th century it became more quiet around Balatonfüred. Since about 20 to 30 years a lot of tourists come again to the village at the northern Lake Balaton.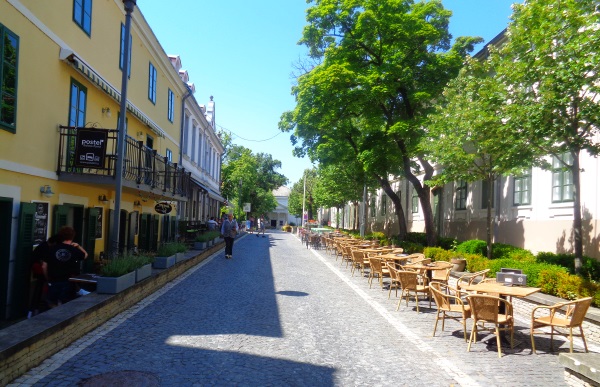 The actual village centre is about 2.5 kilometres north of the lake. But only few tourists come here. Most of them are down at the lake. Balatonfüred is a well known health resort with thermal springs. There is a big heart centre, the healing water of Balatonfüred is said to help against heart diseases.
One of the most beautiful sights in Balatonfüred is the newly built promenade (see picture below). Not far behind it is the heart clinic and the spa gardens.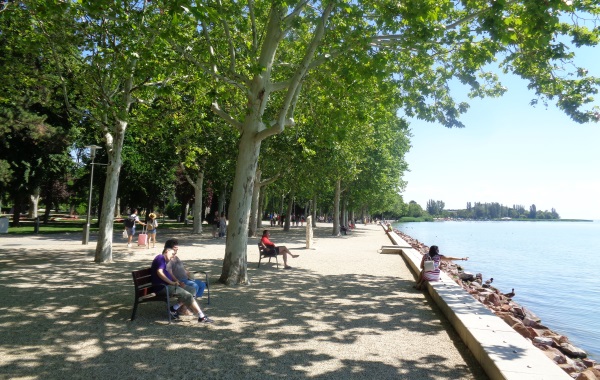 In the main square of the Balatonfüred spa district there is a small building with a medicinal spring. Anyone can go in free of charge and taste the metallic tasting medicinal water of Balatonfüred. You should only bring a cup or a mug.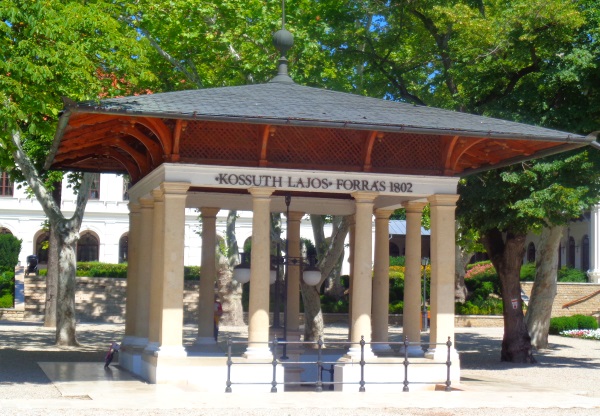 To the left and right of the square there are 2 important buildings of Balatonfüred: The large heart clinic and the most famous hotel of the city, the Anna Grand Hotel.
Directly behind it is the large spa gardens of Balatonfüred. The small town is above all a holiday resort for people who are looking for peace and quiet. Many of Balatonfüred's guests are spa guests and elderly people.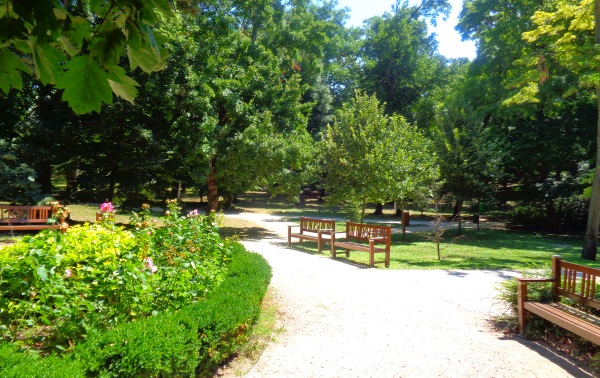 You can easily reach Balatonfüred by car and by train. Many day guests also come by passenger ferry from other places around Lake Balaton. For example from Siofok there are about 6 ferry connections daily in summer (about 6 Euro one way, about 50 minutes driving time).
All described sights are only a few hundred meters away from the central square on the shore in Balatonfüred. Here is also the ferry pier of Balatonfüred.