"Shoes on the banks of the Danube" or "Shoes on the Danube" is a monument in the middle of Budapest commemorating the murder of Jews during the Nazi period in 1944 and 1945.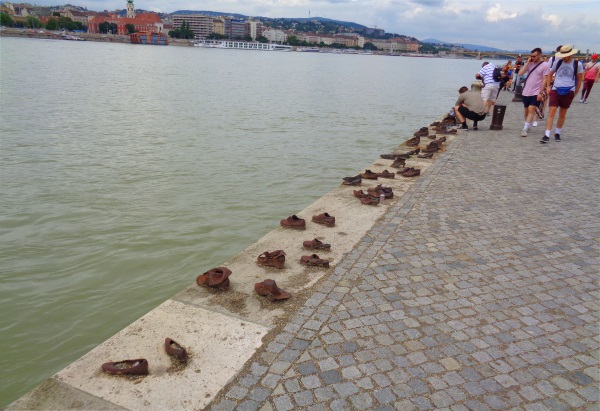 After the German invasion of Hungary in 1944, the Holocaust also occurred in Budapest. Since it was difficult to transport Jews to Auschwitz and other concentration camps at the end of the war, many Jews in Hungary were murdered on site. Several thousand Jews had to line up at various locations along the banks of the Danube. They were then usually murdered by shooting them in the head, and the dead bodies fell into the Danube. The monument "Shoes on the Danube bank", created in 2005, is intended to commemorate these terrible events.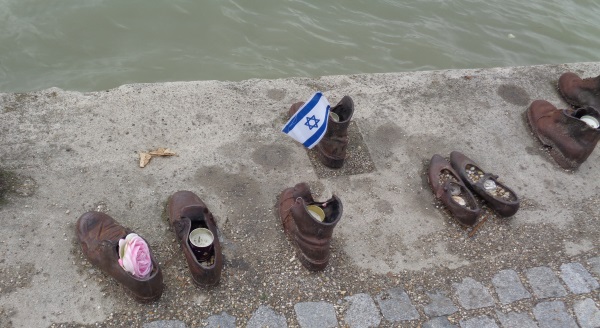 The monument consists of about 60 pairs of iron shoes. All shoes are individually designed and remind of the fashion of the 1940s. They are women's shoes and men's shoes.
Boat tours on the Danube in Budapest
Very popular among tourists are boat tours on the Danube in Budapest. There are many different offers. Some tourists do a simple 1-hour round trip, others an exclusive dinner tour with a 4-course menu. You can book many of these tours on the Danube on the great website Getyourguide.de.  Link to the website Getyourguide
The monument of the artists Gyula Pauer and Can Togay from the year 2005 impressed us very much. It won several times different prices as a well done monument. Often hundreds of people, among them many tourists, are here at the same time to see and photograph the monument "Shoes on the Danube".
How to get to "Shoes on the Danube bank": It is south of the famous Parliament Budapest on the bank of the Danube, i.e. in the district of Pest. The underground station of line 2 "Kossuth Lajos Ter" is only about 150 meters away. You walk from the metro station to the Danube and then almost 100 meters to the left.
English name of "Shoes on the Danube Bank
Hungarian name: Cipők a Duna-parton
By the way, the place of the memorial is not the place where most of the Jews on the Danube were murdered. They were killed at various places on the banks of the Danube, especially in December 1944 and January 1945, many of them further north not far from Margaret Island.