Heroes' Square is a famous square in Budapest, where monuments from the history of Hungary are located. The construction of the Heroes' Square was decided in 1896. This was the year with the 1000th anniversary of the Hungarian land grab, the immigration of the Magyars into the territory of today's Hungary. However, it took more than 30 years, until about 1929, until the Heroes' Square with the monuments was completed.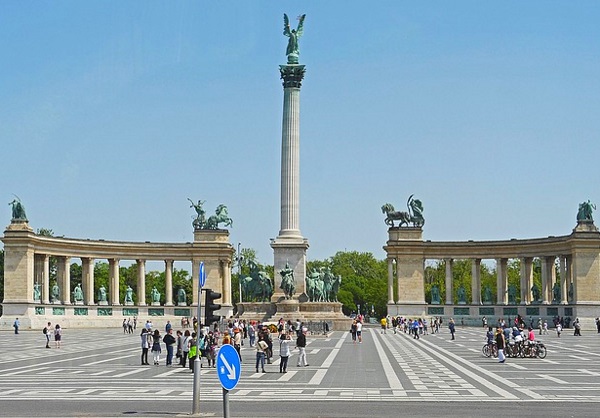 In the middle is a high column with the angel Gabriel holding the crown of Hungary in his hand. The riders at the bottom of the column (see picture below) are important persons from the time of the land grab in the 9th century.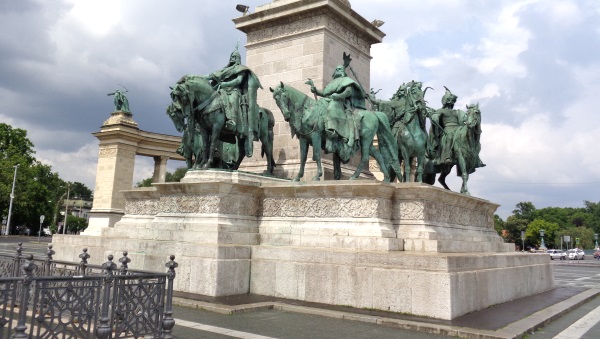 On the left and right are 2 so-called colonnades, in between are other important figures in the history of Hungary.
Left and right at the Hősök tere are 2 big art museums. In the Kunsthalle (right) are partly important temporary exhibitions. On the right is the Museum of Fine Arts, the most important museum in Hungary for art from abroad from different periods (antiquity, renaissance, modernity etc.)
Surroundings and access Hősök tere: The square is called "Hősök tere" in Hungarian. This is also the name of the metro station of line 1 directly in front of Heroes' Square Budapest. Behind Heroes' Square is the Budapest City Park, a city park with the good Budapest Zoo and the Széchenyi Bath, one of the most famous thermal baths in Europe.
The Heroes' Square is a public square and does not cost any entrance fee and has no opening hours or similar. The Heroes' Square Budapest (Hősök tere) is a UNESCO World Heritage Site.