The market hall in the centre of Budapest is one of the largest and most beautiful market halls in Europe. The market is located in the middle of Budapest at the southern end of the long pedestrian zone Vaci Street in the Pest district. The Danube is only about 100 meters away. Here the big and famous Freedom Bridge (Szabadsag Hid) crosses the Danube.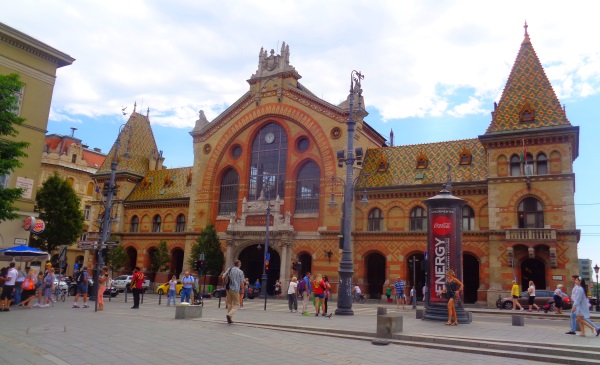 The gigantic hall for the market was completed in 1897. In the elongated hall there is mainly food on the ground floor. Upstairs you can buy souvenirs, clothes and household goods. Beside this, there are some simple restaurants and snack bars in the upper floor.
Mostly the big market is called "Great Market Hall Budapest", but also the term "Central Market Hall" is sometimes heard.
The market hall of Budapest is also very popular with tourists. It is one of the best places for city visitors to buy souvenirs. The market of Budapest is also very suitable for a good lunch. There are about 10 small restaurants serving typical Hungarian dishes like goulash.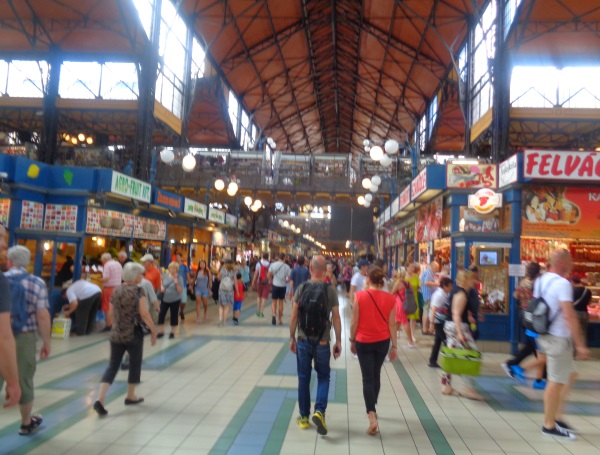 Below, as usual, fresh food is sold at a market. As everywhere else in the world, these are fruits and vegetables. But there are also butchers and bakers, for example. The prices are partly much lower than in the supermarket.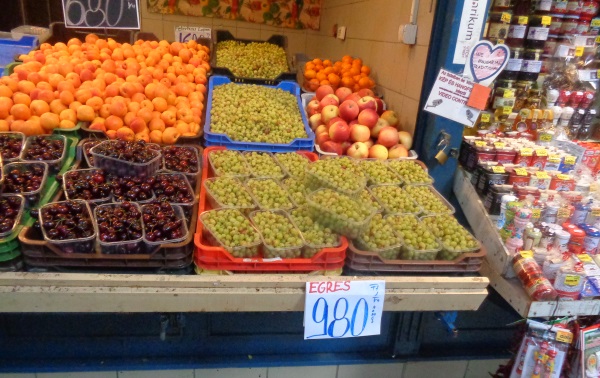 The upper floor is also very popular with foreign visitors to the market hall. There are all kinds of souvenirs. There are also clothes like T-shirts. Bags, shoes etc. are also popular.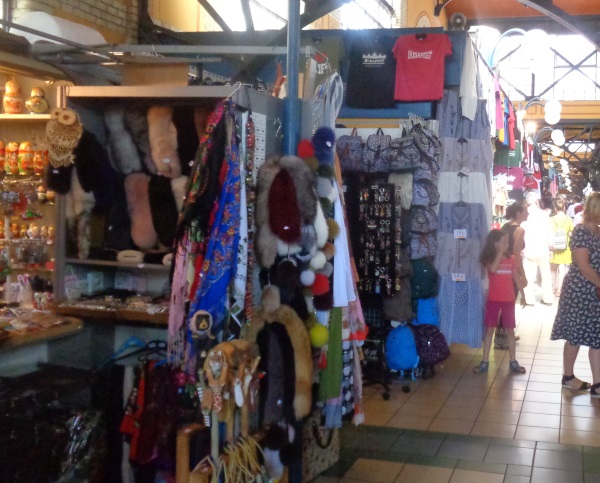 Also on the upper floor are the restaurants. In the about 10 stalls you can buy mostly typical food from Hungary and eat at small tables. The most popular dish, how could it be different in Hungary, is goulash soup.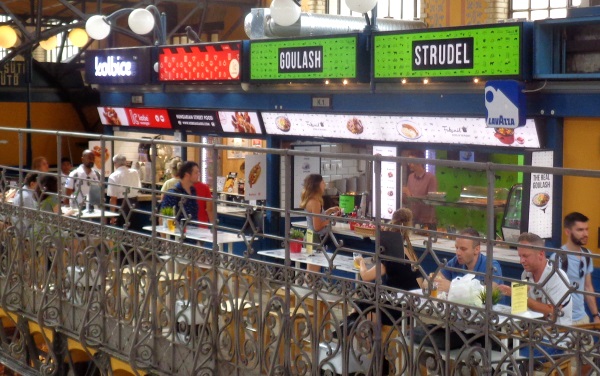 There are also some stands with desserts like cakes and tarts from Hungary. The prices are slightly lower than in the restaurants in the surrounding area, in the centre of Budapest. In the Great Market Hall of Budapest you can eat well for well under 10 euros.