The City Park is an interesting park in Budapest about 3 km northeast of the city centre. There are many sights and attractions in the over 1 km² large city park. The Zoo of Budapest and Botanical Garden of Budapest is here as well as the famous Szechenyi thermal bath. Very interesting is also the Heroes' Square and the Budapest Museum of Transport. In addition, the beautiful old city park has a lake, playgrounds for children, a permanent circus, restaurants and cafes.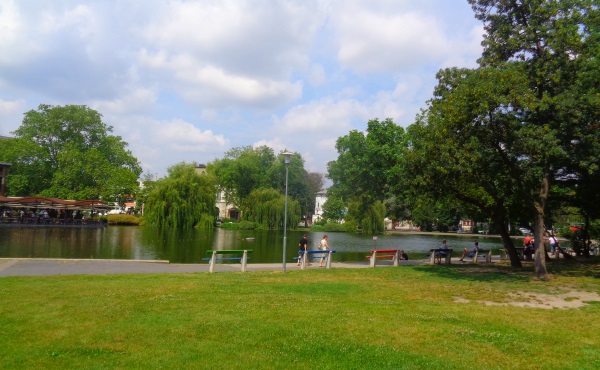 You can reach the City Park easily by subway, it is a station of line 1 in the middle of the city park. The name Stadtwäldchen is a little misleading, it is actually a normal park with some trees but also a lot of green areas. Especially on beautiful summer days there is a lot going on here.
Wax Museum London tickets and information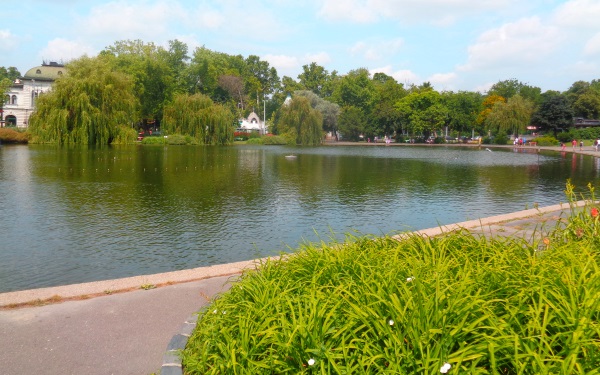 Very popular is the Budapest Zoo, which occupies a part of the City Park Budapest. It is quite a large, modern zoo with many animals including almost all the well-known large animals found in most zoos. Well known is the large shark aquarium in Budapest Zoo.
One of the most famous baths in Europe is also directly in the Stadtwäldchen Budapest city park. The thermal bath Szechenyi (see picture below) belongs, like the zoo, to the top sights in Budapest. Every day thousands of visitors come to the swimming pool, among them many tourists. We have written an extra page about the Szechenyi Spa, you can find it on this link.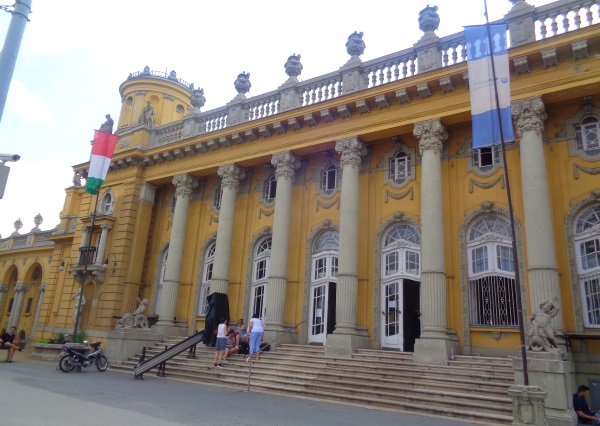 A completely different sight is the Heroes' Square (Hungarian: Hősök tere). The square was built at the beginning of the 20th century. On Heroes' Square Budapest are monuments of the heroes of Hungarian history (see picture below). Also the Heroes' Square Hősök tere next to the park Stadtwäldchen belongs to the great sights of the capital of Hungary.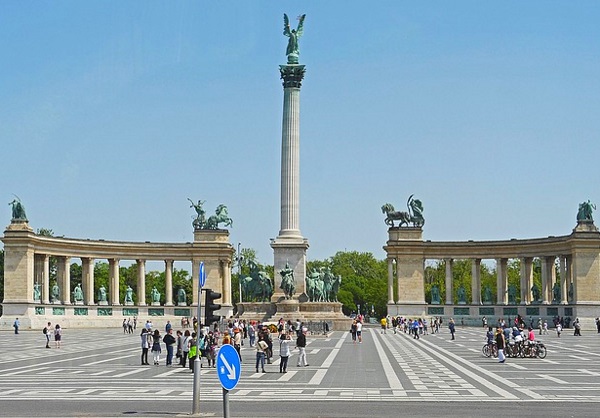 Interesting for many city tourists is surely also the big circus. Few cities in Europe have a permanent circus, Budapest is one of the most famous.
In the famous transport museum you can find for example ships, airplanes and public transport from all eras. The museum is currently being rebuilt, but it is expected to reopen soon.
In the city park Budapest you can also skate on an ice ring in winter. More for the summer are the great playgrounds for children and a public trampoline.
For the next few years, several large construction projects are planned in the City Park, including several large museums.