More and more tourists are going to Hungary. The country in the east of Central Europe has a lot to offer. But where should I go? What are the top sights of Hungary? In this article there is an overview.
Budapest
About 18% (1.8 million of Hungary's 10 million inhabitants) live in the capital city of Budapest. This makes the city almost 9 times larger than the second largest city Debrecen. Budapest also attracts the most tourists. Budapest is currently very popular among city tourists in Europe. More and more visitors from overseas, such as the USA, China and Australia, are also coming to the capital of Hungary.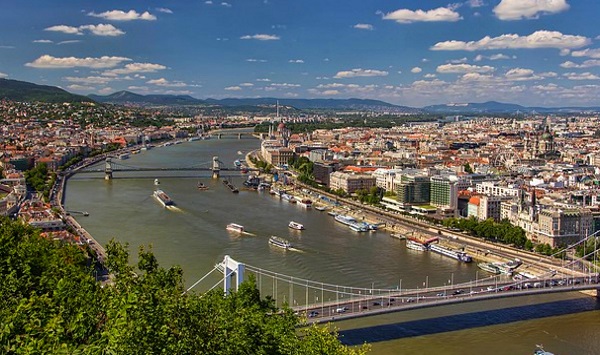 The Budapest castle, the gigantic Parliament of Hungary and the Fishermen's Bastion are among the great sights of Budapest. Also a trip on the Danube and the huge bridges over the river (especially the famous Chain Bridge) are very popular. Many city travellers also visit one of the thermal baths of Budapest, especially the world-famous Széchenyi Spa. Many tourists also visit the two large churches of Budapest, St. Stephen's Basilica and Matthias Church. The city centre with its pedestrian zone and the gigantic market hall are also popular.
Boat tours on the Danube in Budapest
Very popular among tourists are boat tours on the Danube in Budapest. There are many different offers. Some tourists do a simple 1-hour round trip, others an exclusive dinner tour with a 4-course menu. You can book many of these tours on the Danube on the great website Getyourguide.de.  Link to the website Getyourguide
Lake Balaton
After Budapest, Lake Balaton is the second main tourist destination in Hungary. The flat lake is about 80 km long. There are many tourist places around the lake. Young people go to the party town Siofok in the southeast of Lake Balaton. For a long time the health resort Balatonfüred in the north has been popular.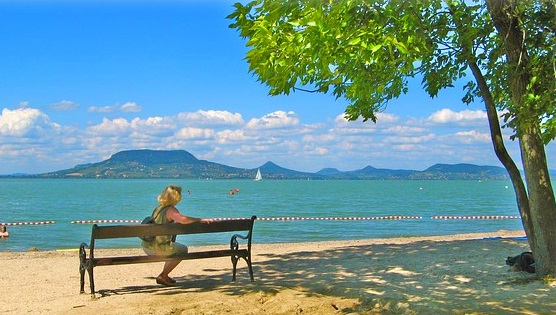 The third important tourist place at Lake Balaton is Keszthely in the west with a beautiful city centre and many museums. Only a few kilometres away from Keszthely and Lake Balaton is Heviz. The health resort is famous for its large warm thermal lake. Heviz currently attracts more foreign guests than any other place in Hungary except Budapest.
Around Lake Balaton there has been a 200-kilometre-long cycle path for several years, completely asphalted with few gradients.
Puszta
The most famous landscape in Hungary is the Puszta. It is a steppe with few trees. The puszta is also known for horses. Great is the Hortobágyi National Park.
More cities
One of the great sights in Hungary is undoubtedly the town of Cheb in the north. Another town in a wine region is Tokaj in the east of the country. Also Fertöd in the west of Hungary with the Esterhazy Castle, perhaps the most beautiful baroque castle in Europe, should be visited.